Booming Bullets
Booming Bullets [edit]
190
Description:

Makes bullets and missiles do damage in an area.

On planet Russia, bullet shoots you. - Vladimir Pewchenko, Happy Bullets

Upgrade
Lv1
Explosion Size
+3.4
Booming Bullets is an upgrade for

Sheriff Lonestar's
Blaster.
Blaster shots will explode in a 3.4 explosion radius upon hitting terrain or an enemy target, dealing damage to all enemies caught in the explosion.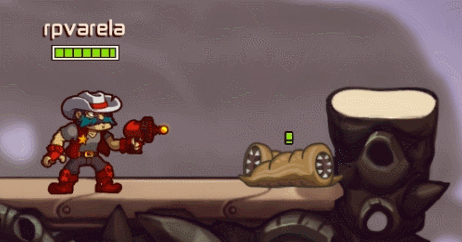 This upgrade can allow the player to Solar Drills from above by standing on top them and shooting downwards.
The flavor text of this item is a reference to the Russian Reversal joke originated by Yakov Smirnoff.[1]
The flavor text also references Vladimir Pewchinko, Ksenia's father.