The music for Awesomenauts is produced by Sonic Picnic. Themesong can be downloaded for the cost of a tweet or a Facebook share at http://www.awesomenauts.com/themesong/.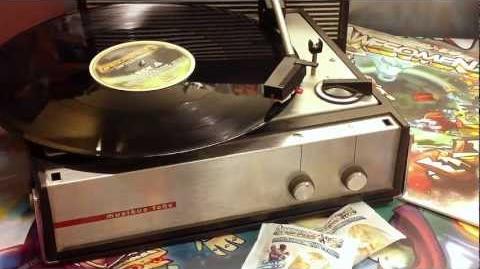 Recording of the music:
Character Themes
Character Jingle
Killing Spree Mix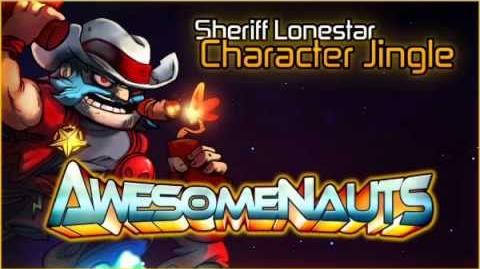 Current track list
Awesomenauts Theme
Juno's Travels to planet DX7
Clunk's Machinery
Wormhole Surfing
Bagpipin' Blastfest
Interstella Gangsta
Party at the End of the Universe
Space, Full Colour
Gitarren sind AbFab!
We Will Take You There, Mr. Monkey
No Blue Elephants, Please
The Awesomenaut Tunes
Awesomenauts Theme (Remix by Totally Tuur)
Awesomenauts Mega Mini Master Mix
My Only Awesomenaut
Character Theme Clunk
Character Theme Coco Nebulon
Character Theme Derpl Zork
Character Theme Froggy G
Character Theme Gnaw
Character Theme Leon Chameleon
Character Theme Sheriff Lonestar
Character Theme Voltar the Omniscient
Character Theme Yuri
Killing Spree Clunk
Killing Spree Coco Nebulon
Killing Spree Derpl Zork
Killing Spree Froggy G
Killing Spree Gnaw
Killing Spree Leon Chameleon
Killing Spree Sheriff Lonestar
Killing Spree Voltar the Omniscient
Killing Spree Yuri
Character Theme Skølldir
Killing Spree Skølldir
Character Theme Raelynn
Killing Spree Raelynn
Character Theme Vinnie & Spike
Killing Spree Vinnie & Spike
Character Theme Genji
Killing Spree Genji
The Eye of Aiguillon
Awesomenauts in Concert
Character Theme Ayla
Killing Spree Ayla
Roflnauts 01 - Prematchmusic
Roflnauts 02 - Get ready to rofl
Character Theme Admiral Swiggins
Killing Spree Admiral Swiggins
Spanking Stars
Note: The complete Awesomenaut soundtrack can be purchased on Steam as a DLC for the game. It is updated whenever a new music track is added to the game.